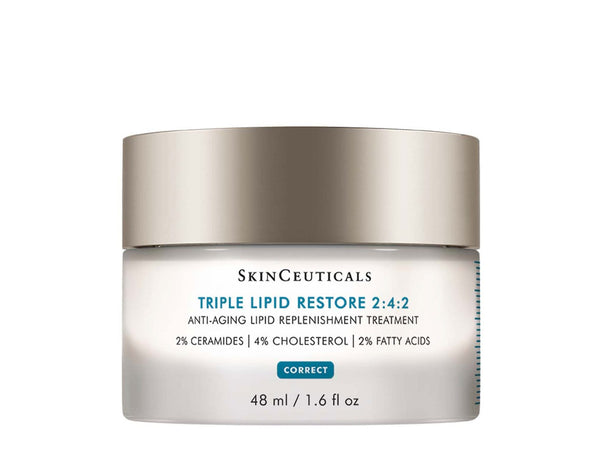 Triple Lipid Restore 2:4:2
$150.00
how-to-use
Once or twice daily, Apply apply a small amount between fingertips, warm and melt the cream in circular motions. Apply twice daily to on face, neck, and chest. If using in the morning, apply after a SkinCeuticals vitamin C antioxidant serum and before a SkinCeuticals sunscreen. If using with a retinol at night, apply after retinol application.
Key Facts
2% Pure Ceramides
4% Natural Cholesterol
2% Fatty Acids
Ask a Gee Expert
We Are Here For You! An effective beauty regimen doesn't have to be overwhelming. Ask us any question about beauty, skin concerns or about our products.
Ask a Question
"A Gee Beauty best seller. Rich in texture, deeply nourishing and has barrier protectors making it the perfect moisturizer for all seasons." -Stephanie Gee