5 Ways To Stick With Your Routines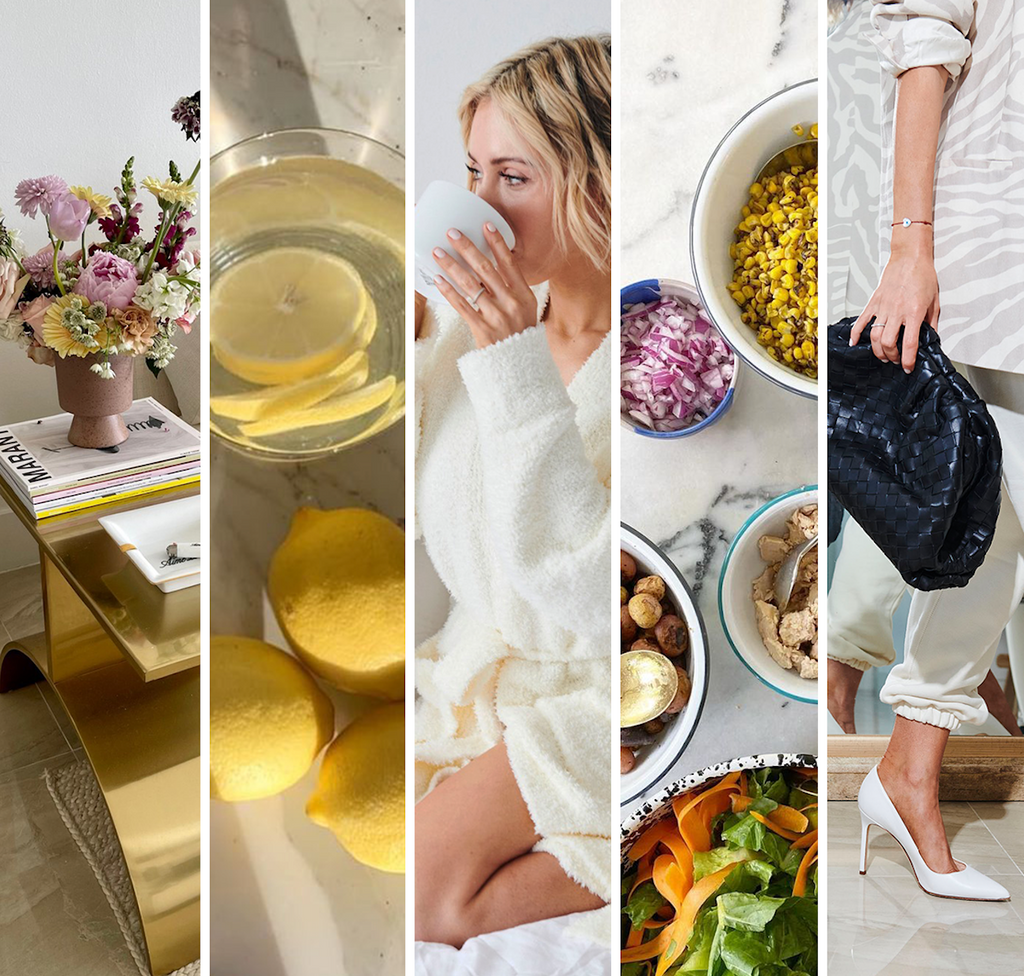 "While we are all trying to make everyday (hopefully) better than the last, I like to keep a few of these reminders close. They lift me, inspire me, and help me in any way I need. I hope you find inspiration in them too! I always lean on the feeling that I am not the first one to feel or experience feelings of inconsistency or disappointment with myself and knowing we are like a big tribe of women in this together, I immediately feel lifted."
Natalie Gee is sharing her five tips to sticking with your routine. Keep reading to learn more.
1. I try not to use the word consistent to explain what I need to do. Instead I focus on getting the job done. I focus on my daily accomplishments to prove to myself that I am consistent. I like looking back to see how far I've come.
2. I focus on finding joy in the uncomfortable moments. ​​​Trust me when I say that I don't jump out of bed at 5am, and I will usually snooze for 15 minutes. However, once I have finished my morning routine (anything from meditation to exercise to a @rachel_fitness workout) in peace and quiet, I am so happy and ready to begin the later parts of my day. 
3. Meal planning is a key to success. Until I started I never thought I would be a meal planner, whether it be for me or my family. Now that I am, I can honestly say it's amazing, and it's saved me hundreds of dollars on unnecessary take out, delivery, and unused food in the fridge. 
4. The One Thing. (Book by Gary W. Keller and Jay Papasan). I remember reading this book and thinking it's so underrated how crucial it is not to multi-task, or do a million things at one time! It's absolutely okay to tell yourself how you best operate. The saying 'happy wife, happy life' should actually be 'happy me is the only way to be!'
5. Things I've been doing lately that I have been loving. Drinking lots of water, creating more movement for myself in my day i.e. walking more, doing laundry (finding the joy!), and always making my morning coffee. 
More On The Gee Edit Blog:
Natalie Gee is sharing her time-saving makeup tips. Read more
 

here.
"Come spend the day with me!" Read Natalie Gee's day in the life here to learn how she finds balance in her life.