6 By Gee Beauty: 1 Look, 5 Ways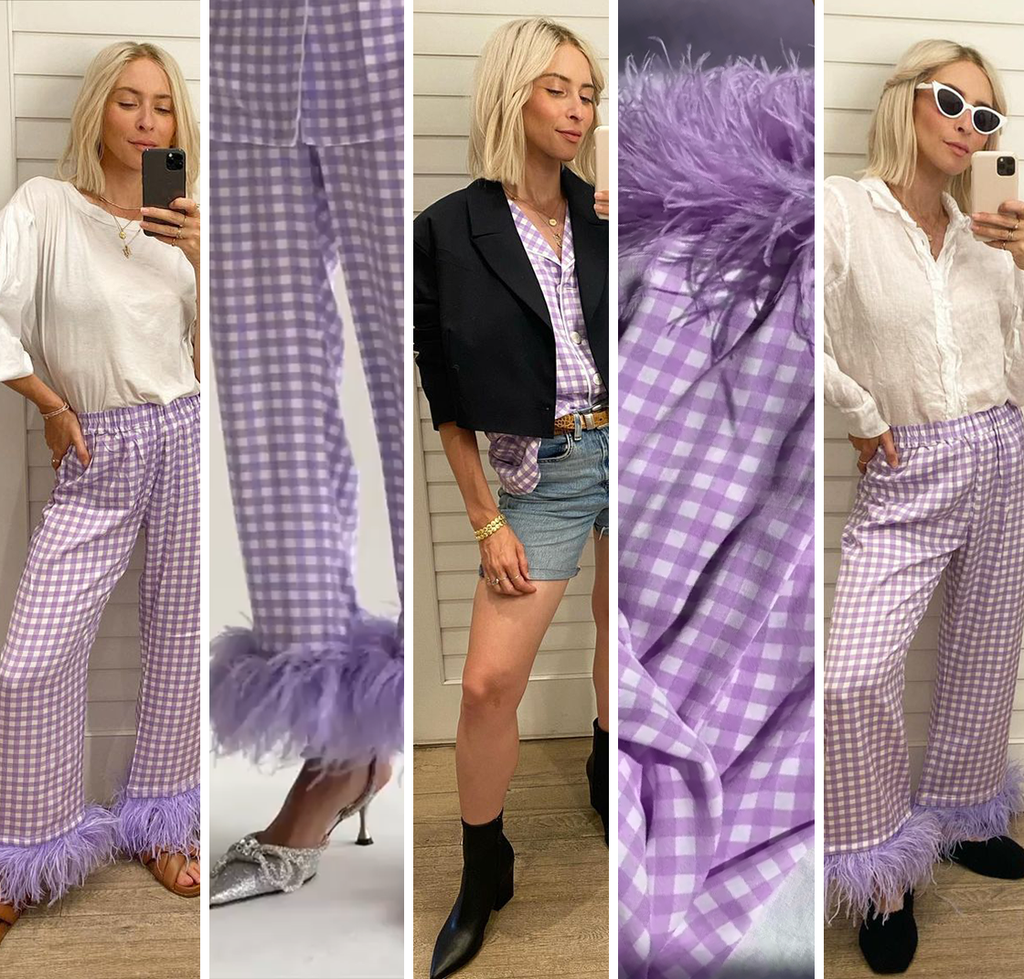 A pair of
 

sleeper pajamas is definitely a wardrobe staple. Bonus when they are lavender, have pearl buttons, detachable feather cuffs, and hit the mark of both chic and comfortable. While there are endless ways to style these fun and fashionable pajamas, here are 5 ways Michelle loves to style them.
"The look of the season is definitely what I would call comfortably chic. We want to look polished and put together, on-trend and elevated, but absolutely comfortable. That's the key." - Michelle
Shop Michelle's look at 6 By Gee Beauty here.
More On The Gee Edit Blog: Our Latest Obsessions From 6
Natalie Gee is styling all her favorite looks from
 

6 by Gee Beauty. "This Fall I am all about transitioning in the most comfortable way that reflects my lifestyle. For me, it's about feeling glamorous while being comfortable." Read more

 

here.
Celene Gee is sharing her styling and buying tips for jewelry. "Jewelry is definitely a signature style staple for me. What I love about it is how personal you can make it, and that the pieces I buy (all from
 

6 By Gee Beauty) and layer together are unique only to me - no one else is going to layer and wear the exact same pieces as me!" Read more

 

here.