4 Gee-Approved Tips To Create Joy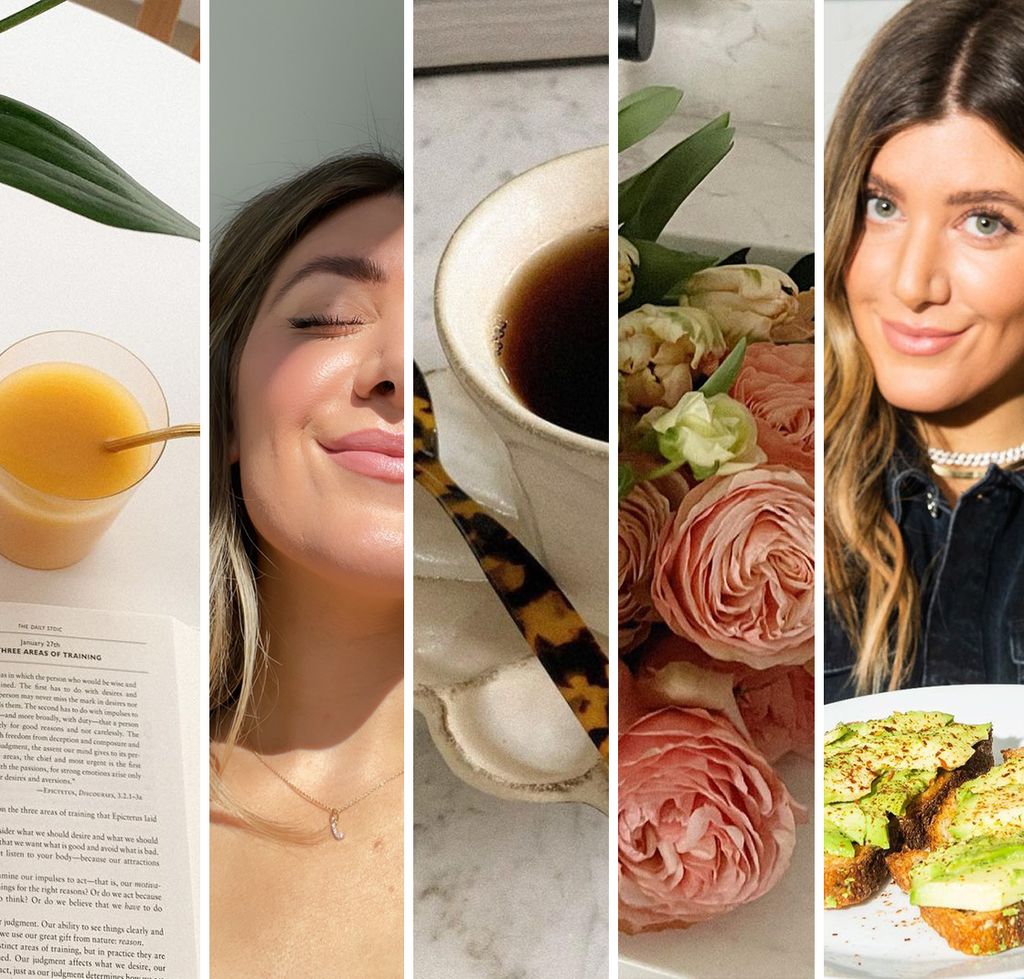 We believe in the power of honoring the little things in life. It could be as simple as our morning coffee, deep breaths with the warm cup in our hand, and a peaceful, quiet, moment outside as we take our first sip. By bringing awareness to these 'little moments', we give our daily routines a deeper value. It brings us a sense of gratitude and joy.
Let us show you 4 ways we create joy in our daily routines. Keep reading for our simple Gee-approved tips to create joy every day.
1. Make a Moment Of Your Morning Skincare Routine. Before washing your face, try putting 1 drop of a Eucalyptus essential oil in the sink so when you wash your face, you can breathe in the energizing scent. When applying your skincare, bring a conscious awareness to the idea that your skincare products are working to make your skin cells feel healthy and glow.
"When I bring an awareness to my skincare routine, I swear my skincare is more effective." - Stephanie Gee
2. Support A Local Coffee Shop For Your Morning Cup. Leaving your house to get a cup of a coffee or tea can be an adventure in it of itself. Listen to a podcast or music on your way, observe the sky and trees or phone a friend to check in on them. When you place your order, take a moment to engage with the person serving you. A smile, kind conversation or a simple 'thank you' go a long way, after months of less interaction.
3. Fuel Your Food. We all know how powerful food is when it comes to our energy, physical and mental health. When cooking or preparing a meal, turn on a feel-good song and let the music fuel you as you cook. It's been said that you can infuse your food with intentions so it takes on a deeper meaning, and we believe that.
"Cooking is so therapeutic for me. I love how present I need to be when I cook. It grounds me and makes me feel empowered to fuel my body with nutritious foods. Playing music in the background always enhances the experience!" - Celene Gee

Check out #CeleneCuisine's latest At-Home Happy Hour recipe
 

here

 

+ don't forget to set the mood in the kitchen with our #CeleneCuisine Spotify Playlist

 

here. 
4. Get Dressed Up For Everything. Visualize the idea that everything outing can be special. Putting an outfit together, adding accessories or dressing up a sweatsuit with heels makes all the difference. We don't need to wait for an opportunity to look our best, we can make every opportunity one to look our best. And don't forget a smile. There is no greater accessory! Click here for an easy, chic outfit option.
Read Natalie Gee's tips for uniform dressing and how she pulls her signature look together here.