Ringing in the NeuYear with Longer, Fuller Lashes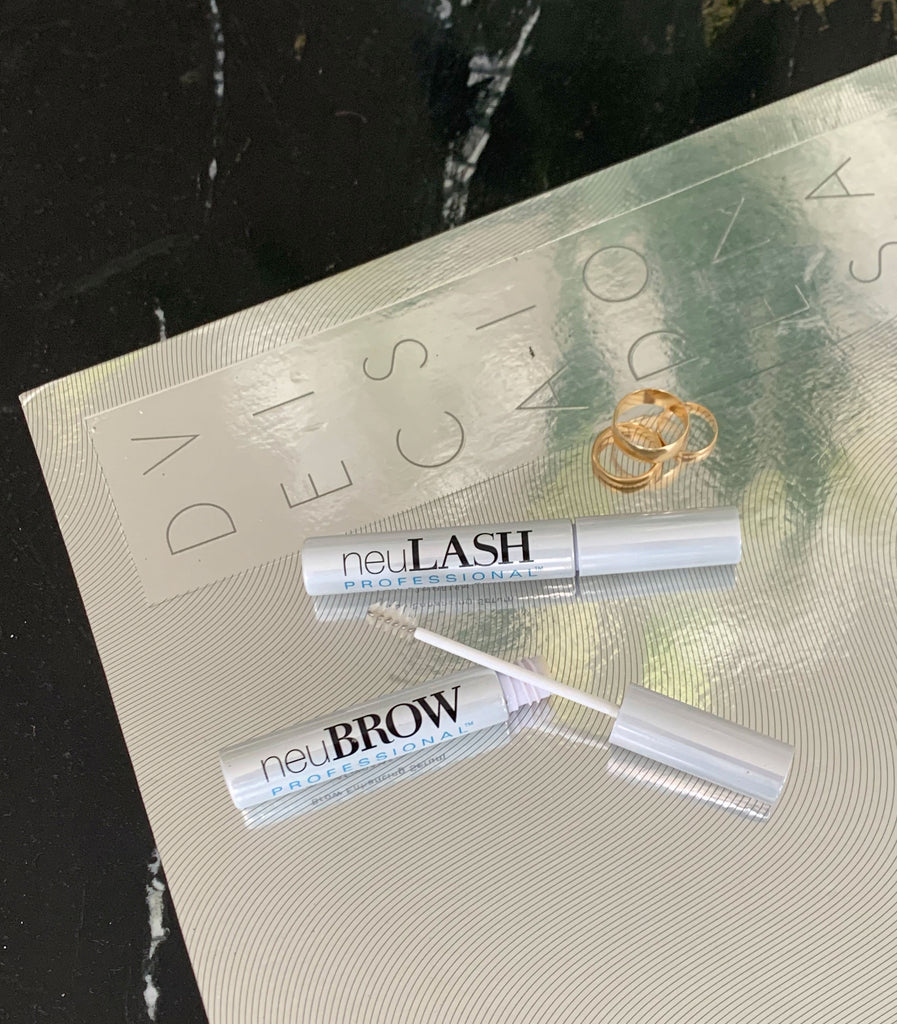 With all eyes on our brows & lashes lately, it's the perfect time to define your brows & lengthen your lashes. Full, fluttery lashes awaken & lift the eye, & create beautiful, natural definition even without any other makeup. 
Keep reading for our best tips, product recommendations & expert advice for taking your lash game to a whole new level.
NeuLASH
"The most transformative lash growth serum I have ever used. NeuLASH is formulated with nourishing ingredients like Vitamin B to nourish, strengthen and lengthen the lashes. I recommend this to everyone!" 
- Stephanie Gee

Apply this nutrient-rich formula once daily to dramatically improve the appearance of weak eyelashes in as little as 30 days! 
Created with a proprietary combination of amino acids, bioengineered peptides help promote the look of strength and protect the lashes. Biotin, an essential B vitamin adds to this effect, fortifying lashes against further damage. Sodium hyaluronate, known for its ability to hold 1000 times its weight in water, saturates the lashes in hydration, boosting softness, elasticity and shine. Panthenol moisturizes to improve lash flexibility and durability. Pumpkin seed extract nourishes the lashes and helps lashes look more luxurious than ever. The result is healthier, stronger, fuller and longer lashes. 
Gee Tip: this is an excellent product to pair with the Gee Beauty Lash Lift treatment to get as much length as you can before they are curled. (Keep reading to learn more about this treatment!)
Hayley: Before (bottom) & After (top) Neulash
"
The closest thing I've found to a magic potion for lashes. This super gentle, nourishing formula transformed my lashes in length, softness, and volume in a matter of weeks!"
- Gee Beauty Toronto Brow & Makeup Expert Hayley
Shop the NeuLASH Lash Enhancing Serum here. 
Gee Beauty Lash Conditioning Primer
Prior to mascara application, apply two coats of the Gee Beauty Lash Primer. This conditioning, thickening primer helps create gorgeous, fuller-looking lashes. It adds nutrients to your lashes as it is keratin based and helps with the longevity of your mascara. You won't get any flaking or smudging as the primer keeps everything in place.
Gee Tip: for extra volume, apply the Lash Primer in between coats of mascara. 
Gee Beauty Curves Ahead Lash Curler
Nailing down your technique on the lash curler really makes a difference. Pulsing the curler 4-5 times helps to really secure the curl. 
Stephanie Gee shares her tips and tricks for getting the most out of your lash curler below.
Gee Beauty XLXL Black Mascara 
Maximize lashes with Gee Beauty's best-selling mascara, XLXL. This advanced formula mascara that imparts extreme volume, separation, length, lift and defined lashes. This formula is rich in Vitamin C + E and adheres to each lash for superior volume and performance for all day wear. The mascara is buildable so add as many layers as you want!
Gee Beauty Keratin Lash Lift Treatment
If Gee Beauty had Beauty Awards, the Lash Lift would win 'Best Instant Transformation!' This treatment is designed to give you longer-looking, darker and lifted lashes with a beautiful upwards curve. Using the Yumi Lash Serum, this treatment will tint your lashes while lifting them to your desired height. Also, this is a keratin based treatment so nourishment is going back into your lashes to keep them strong.
Request an appointment at our Miami studio here.
Follow these quick & easy tips and product & treatment recommendations to achieve truly lust-worthy lashes. 
You can shop all products here.