Sunday Routines To Set Your Week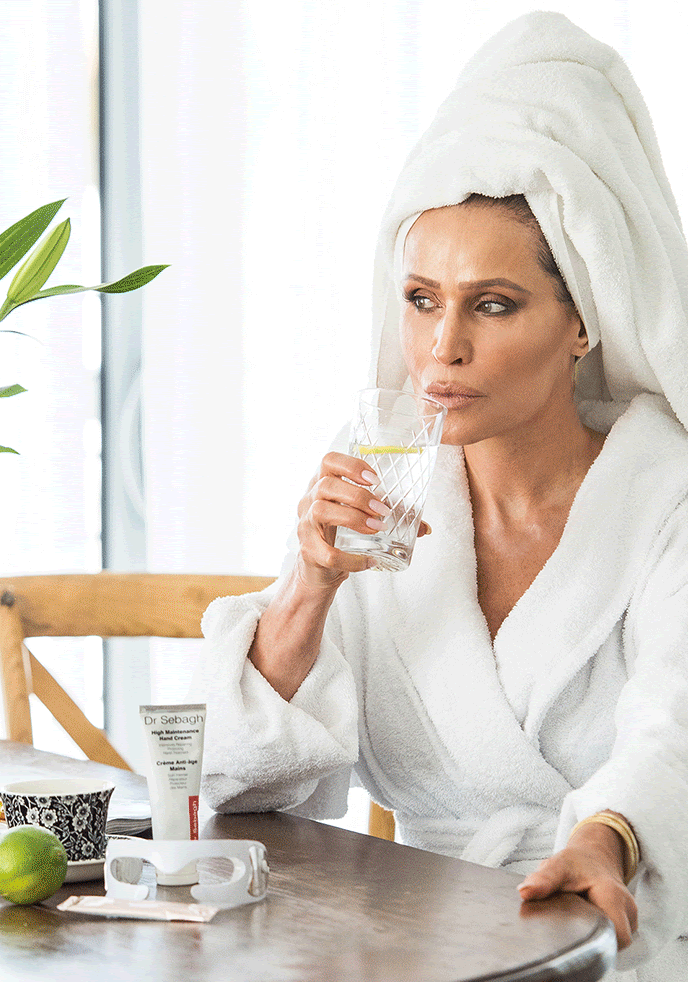 Whether it's finding a few extra minutes for a meditation or creating your grocery shopping list for the week, we're sharing Gee-approved tips that will help set you up for success for the week ahead.
Keep reading for your routine to set your week up RIGHT. 
Miriam
I look at Sundays as a day of full potential, and the day to fill myself back up for the week ahead.
On Friday evening and all day Saturday, I embrace Shabbat and rest and reflect, so Sunday is my day to get a lot done. After I take a long walk, stretch, grocery shop and meal-prep, I like to take a few hours and do something creative or for my mind. I love audio books and podcasts. I'm really into Athena Calderone's (@eyeswoon) Podcast called More Than One Thing, where she interviews creative people with multi-hyphenate careers and pursuits. It really resonates with me because I identify with a lot of the entrepreneurs and the businesses they've built.
Then I love to plan out my looks and outfits for the week. I like to plan in advance so that I can help make my weekday mornings more efficient. It's also such a creative outlet for me - I've been doing this for years, down to the jewellery and shoes. I love to mix prints and patterns, while also choosing comfortable fabrics with beautiful flow and flexibility. Next I make lists of top-line goals I'd like to achieve for the week, and any clients I'm reaching out to, or masterclasses I'm planning.
I love to take a long bath in the evening and do my multi-masking signature treatments - right now it's a combination of Dr. Sebagh masks and serums. I start with the Skin Perfecting Mask for 5 minutes, then I rinse off and apply the Deep Exfoliating Mask. Wow the glow afterwards is undeniable. I mix the trio of serums: Supreme Maintenance, Serum Repair and Rose De Vie, and massage into my skin with my 24K Gold Bar. It's my version of an ideal at-home facial. We all need to pamper ourselves a little and take extra care.
Taking the time to prepare this all helps me move through the week more easily, and I go to sleep on Sunday evenings feeling more in control and ready for the week, rather than unsure of what to expect.
Natalie
Sundays are usually very busy with family activity, but Monday's I start with gusto so I make sure to do a few important things on Sundays that help me prep for the week. 
Clean Out and Organize My Fridge

 

(I have this down to a science, and in about 20 minutes I organize, clean out, and prepare my grocery lists for the week). For me, having an organized fridge means better food and nutrition choices for me and my family.
Bath Prep.

 

No matter what the day brings, I need to have a bath on Sundays. It brings my week to a close and helps me relax into the new week. Staples that are absolutely in my bath routine include the

 

Goop Body Brush,

 

Agent Nateur's Coconut Milk Bath,

 

Agent Nateur's Holi(body) Ageless Body Serum, and

 

Vitruvi's Lavender Oil.
Shop my bath essentials
 

here.

Journal/Notebook. Thanks to Miriam Gee, she gave me her 25 year old Louis Vuitton Day Planner, and I love to write out my goals for the week and tasks I look forward to accomplishing. I also plan my

 

IGTV's

 

in my planner and review looks I want to create. I love that my mother shared with me a part of her professional journey through the book, and I continue to both make her and I proud when i use it!
Learn more about how I spend my day and find balance in my life
 

here.
Celene
"I love my Sunday morning coffee (or two!) ritual, which includes Agent Nateur's Holi(mane) for strong skin, hair and nails and Ceylon Cinnamon for added anti-oxidant benefits. I usually do a yoga or pilates class online like Melissa Wood Health, followed by a meditation.
I try to get a lot done on Sundays: a mix of self-care / relaxation, cleaning my home, meal prepping and making notes for the upcoming week, looking at my schedule to see how I can best prepare, followed by something outdoor and fun.
I always end the weekend with a Sunday night skincare session: a mask, a peel, a cocktail of serums - lately I'm into the new Dr. Sebagh Retinol Night Repair (launching soon!), followed by the Sunday Riley CEO Brightening Serum and the Agent Nateur Holi(Oil), eye cream, lip balm, lash and brow serum, self tan on my body and Dr. Sebagh's Self Tanning Drops on my face.
Stephanie
Sundays are a power day for me.
I aim to go on a long walk, grocery shop, meal prep, and make time for my personal development. Since taking ownership of my Sundays (and not just letting them go by), I have found my anxiety to be reduced, which is a huge accomplishment for me.
Before my walk (my goal is between 10-12k steps), I like to take care of my skin with a Dr. Dennis Gross peel pad, Dr. Sebagh Skin Perfecting Clay Mask, and a super cold jade roller massage (pro tip: keep it in the freezer, cold = anti-inflammation). I then layer my favorite Vitamin C and SPF so I am fully protected on my walk outside.
Happy Sunday! x
Set the tone and unwind with our Relaxation Playlist. Listen
 

here.

Apply a few drops of

essential oils

to your palms, take a few deep breaths and listen to one of our favorite meditations to calm the mind and bring peace to your day. Listen
 

here.