Everything Celene Gee Is Loving This Month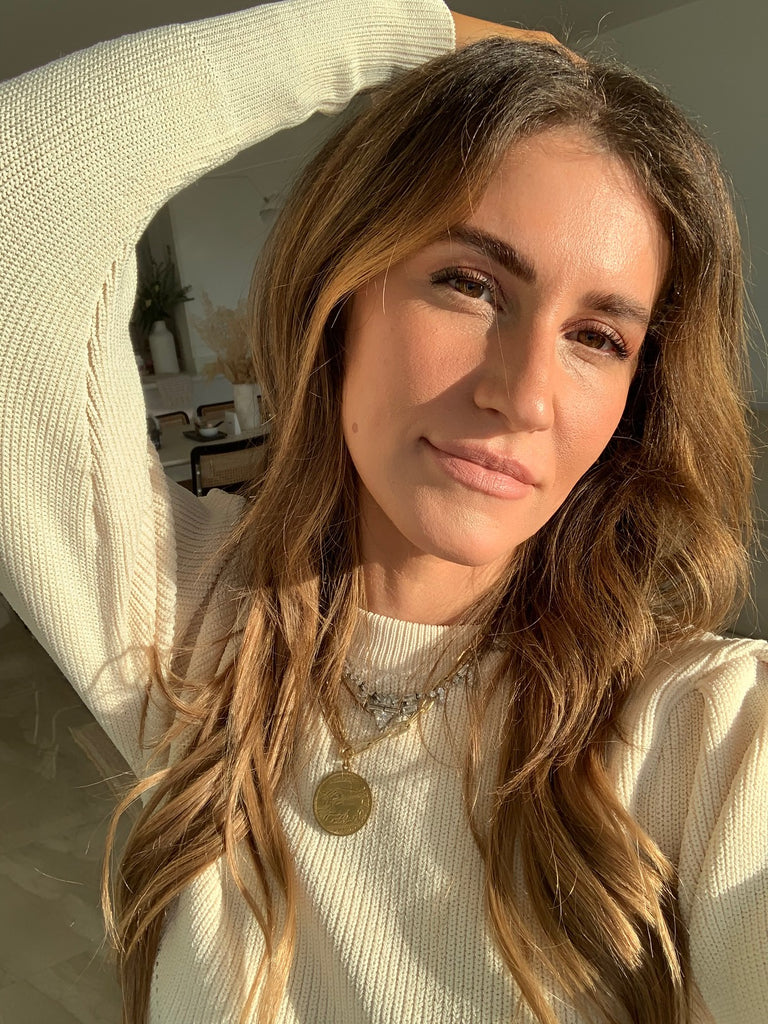 "For me, this month has been about staying focused on my smaller goals, & sticking to my daily checklist of habits & practices that make me feel good, & help me accomplish my projects.
When I say smaller goals, I'm talking granular, like writing a checklist of daily things like drinking more water, getting active, cleaning my space, getting fresh flowers, take a screen break - anything that helps shift energy and bring in positivity. Even putting on a playlist and dancing for a song or two - its a total game changer - try it!"
Keep reading for everything Celene is loving this month - from what she is wearing and shopping to her updated skincare routine to what she is listening to.
What I'm Buying
Fresh flowers, a mix of white lilies and greens like eucalyptus and whatever the market has that week.
Fresh produce from the Paradise Farms farmer's market each Saturday at Sacred Space in Miami.
What I'm Listening To
The Skinny Confidential podcast with Dr. Dennis Gross pt 3 on maintaining natural looking skin, body skin health, preventative beauty + youthful skincare.
This episode is incredible because Dr. Gross really addresses the skin concerns that are affecting a lot of us like 'maskne' and how to treat it, and the best ways to take care of our skin and our bodies. He is so smart, and so generous with his knowledge. His passion for science and his products is so inspiring. It's a great listen! 
What I'm Wearing
A mix of elevated sweats and layered gold jewellery from 6 By Gee Beauty. To make my sweats or activewear more polished looking, I go for a more monochromatic look so it feels more intentional, and less casual. 
What I'm Applying
The Good C Vitamin C Serum from Dr. Barbara Sturm. I love adding a bit of newness into my AM routine (which generally stays pretty consistent). Right now I'm using: Agent Nateur Holi(water) to wake up my skin, then I apply Dr. Barbara Sturm Hyaluronic Serum with a few drops of the Super Anti-Aging Serum mixed in. Next is 2 drops of The Good C and Agent Natuer Ageless Eye Serum. Lastly I finish with SkinCeuticals Physical Fusion SPF 50 and the new Dr. Sebagh Lip Balm - so good! 
What I'm Doing
Cooking up more dishes in the kitchen! Get ready for some brand new #CeleneCuisine next month! In the meantime, check out #CeleneCuisine's greatest hits here.
Staying active with @rachel_Fitness and @melissawoodhealth - the mix of these two intense workouts gives me an incredible balance of sweat and strength.