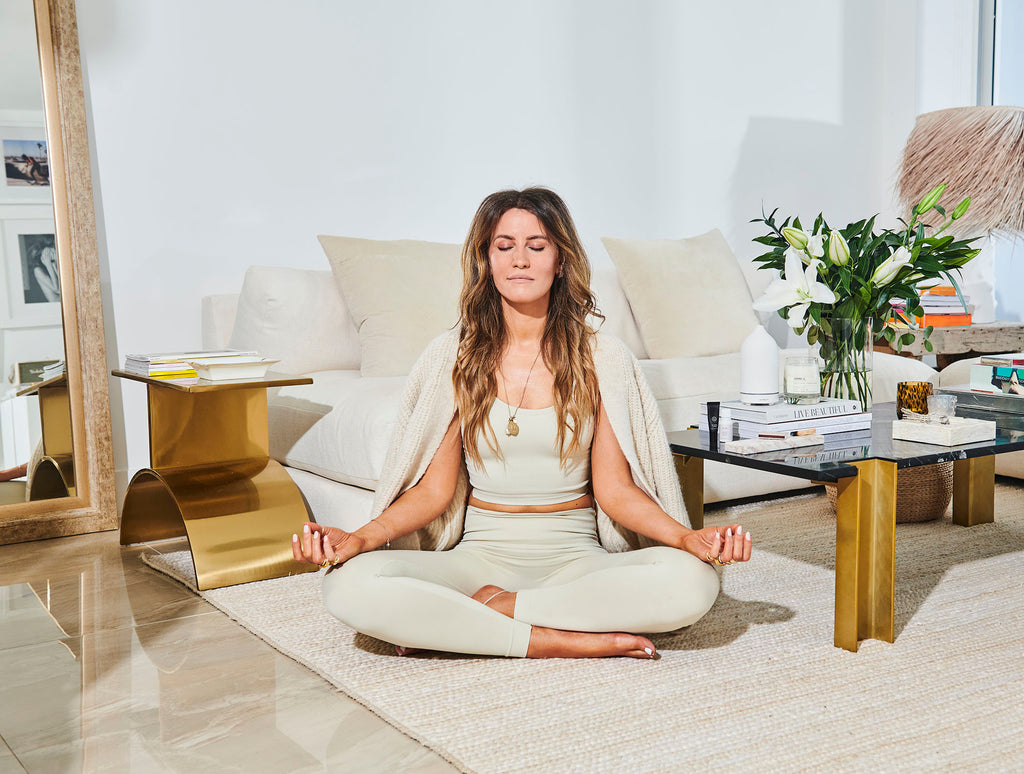 We're sharing some of our favorite self-care rituals and at-home beauty routines that have become like little special moments in our days.
Now can be a time to create new wellness habits - focusing on what to introduce into your routine, instead of the old beauty idea of 'what not to do.'
Skin
1. Give yourself a gentle facial massage when applying your skincare. Physical massage helps to relax the muscles under the skin, and further activate the ingredients and their effects.
2. Keep your
 

Jade Roller

 

or

 

Gua Sha

 

in the fridge for added cooling, de-puffing and stimulating effect.
3. Do a weekly facial! Commit one night a week to taking extra care of your skin. Make it fun by playing some music. Layer masks or use a physical exfoliation (scrub). Use your beauty tools, try some under-eye patches, and finish with a hydrating serum, cream and eye cream.
4. Apply your skincare thinnest to thickest: serums first, then oils, then creams. Apply your eye cream and neck cream afterwards. SPF next, then makeup.
5. Try a clay mask in the shower. Apply before you go in, and let the steam from the shower help open your pores and decongest. Multi-task when it's on, and do a full body exfoliation with a scrub.
Hair + Body
1. Apply a thicker layer of
 

hand cream

 

at night so it can really repair and soothe dry skin.
2. Take a break from heat styling tools and apply a hair mask while you're working from home. Leave it on for up to 30 minutes (depending on your hair type and the mask).
Daily Rituals
1. Take a few breaks throughout the day, whether it's from your screens or from calls. Make a snack, walk around, do some stretches to release tension in the body.
2. Play music. It can help shift a mood, inspire, relax or energize. Try our
playlists
.
3. Fill up a glass water jug with sliced lemon or mint or any of your favorite fruit or herbs (making your water look visually appealing can entice you to stay hydrated and re-fill).
4. Take 5 minutes each day to stand outside, look up to the skin and take big belly breaths. Fresh air is so important for a healthy body and glowing skin.
5. Create a bedtime routine to help signal your body its time to unwind: take a bath or shower, stretch your body, drink a calming or herbal tea, read, or try some deep breathing with an
 

essential oil on your wrists.
More On The Gee Edit Blog:
We're sharing our Gee-approved tips that will help set you up for success for the week ahead. Read our Sunday routines to set your week up right
 

here.