How To: Stephanie Gee's Sourdough Avocado Toast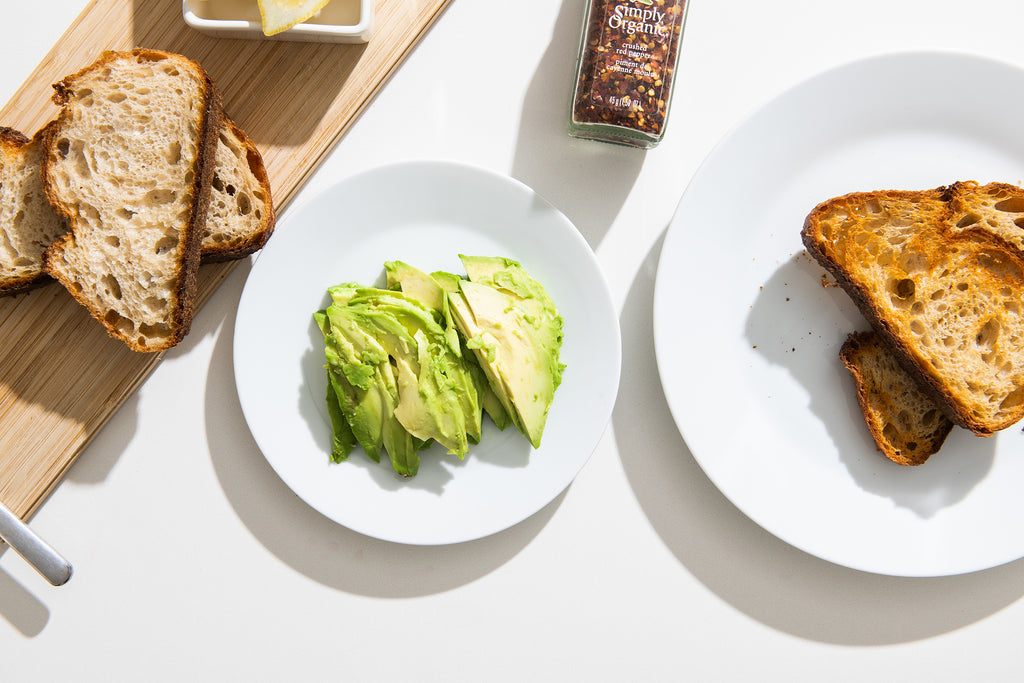 "Sourdough Sundays have become a staple in my house! I look forward to it every Sunday, in the late morning and enjoy it with a fresh cup of coffee. This recipe is simple. A beautiful breakfast made in under 5 minutes. Enjoy!" 
| Vegan | Serves 1 | Total Time: 5 minutes  |
Opt for Organic Ingredients
Ingredients:
• 2 Slices sourdough bread 
• 1 Avocado 
• Chili flakes to taste 
• Pink Himalayan salt to taste
• 1/2 Lemon
Step One: Toast 2 pieces of sourdough bread. We prefer to toast it twice so it's extra crunchy!
Step Two: Thinly slice a small avocado. We use 1/2 avocado for each slice. Lay the avocado onto the toast.
Step Three: Squeeze 1/2 lemon onto the avocado.
Step Four: Add a dash of chilli flakes on top and a pinch of Pink Himalayan Salt if you wish!
Bon appetite!
Be sure to set the mood in the kitchen with our Celene Cuisine Spotify Playlist here.