Natalie Gee's Signature Look: Uniform Dressing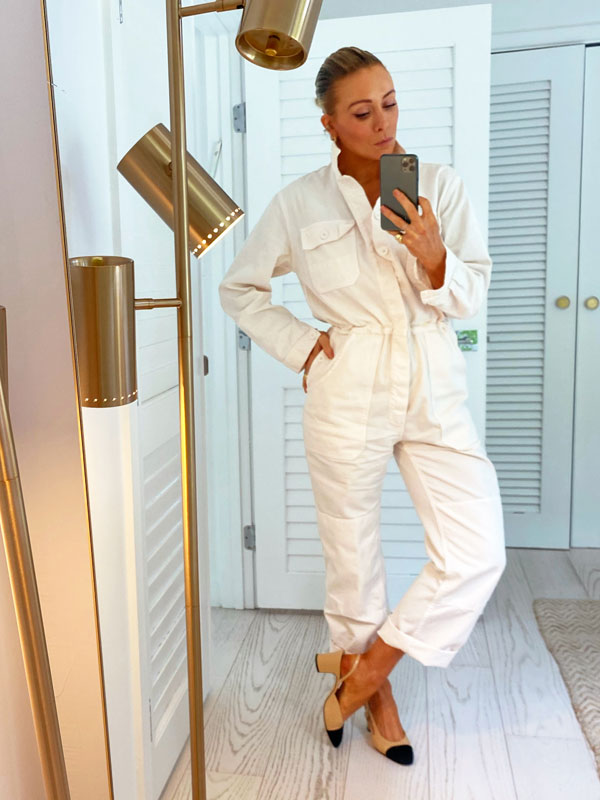 "My motto in the morning is IT ALL GETS DONE. I JUST HAVE TO GET UP EARLY ENOUGH TO DO IT! Getting dressed for the day is part of this."
Keep reading for how Natalie Gee pulls her signature look together.
I'm all about uniform dressing. I always have been. For me, this means finding a signature look and silhouette and sticking with it. Like everyone, my mornings are busy!
After I've done my morning wellness rituals (sharing this soon!) and get the kids fed and ready for school - and hopefully an at-home workout with @rachel_fitness, it's time to get dressed.
For this, the less steps the better. Feeling ready for the day when I leave the house is important for me. Pulling on a jumpsuit helps keep my look simplified and polished.
The key to a jumpsuit is styling the accessories - it can transform even a casual jumpsuit into something super chic. Each season I change it up - whether its booties or sandals, a belt or my hair slicked back, or a stack of bangles. Lately I've been stacking earrings from Lisa Gozlan from 6 By Gee Beauty, rings from Jenny Bird, and a selection of jumpsuits from 6 By Gee Beauty and The Narwhal.
Getting ready for the day can be challenging without a good night's rest. Check out Natalie's tips for quality sleep during the week here.