Miriam Gee's (Sun)Day In The Life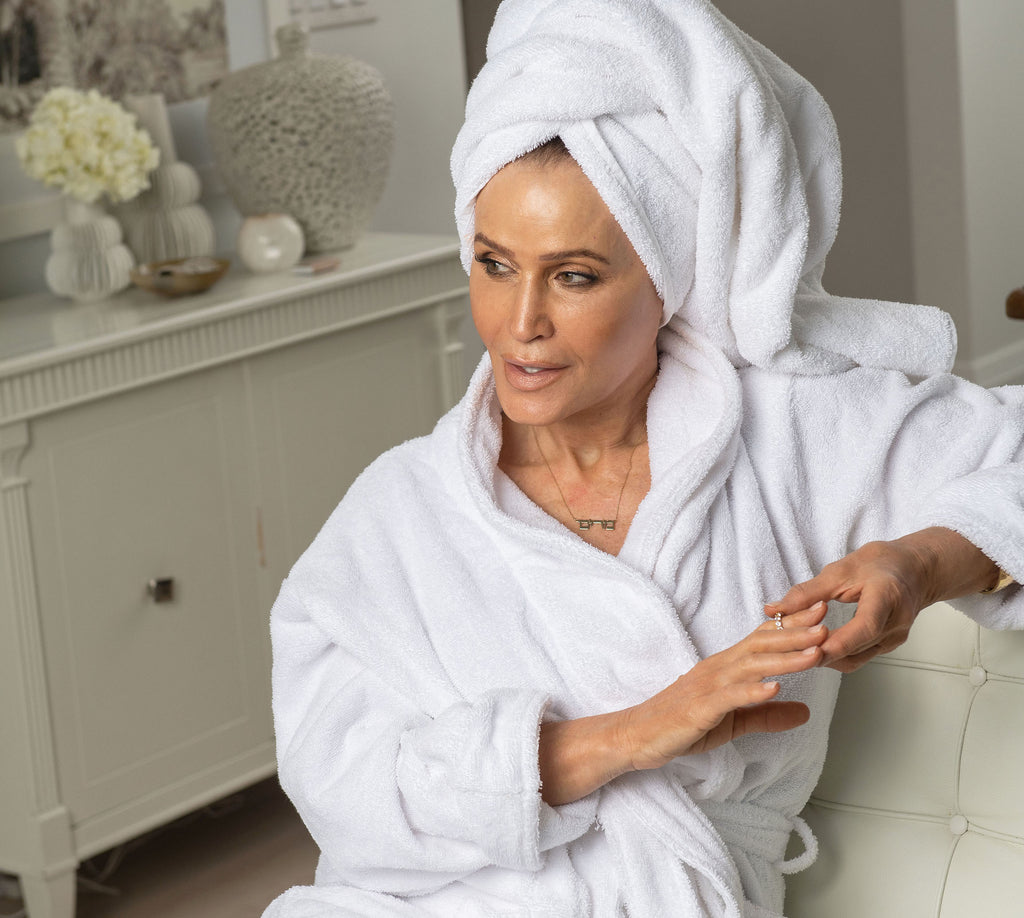 For me, Sunday is all about re-setting, creating & prepping for the week ahead.
9:00am
After my morning rituals like saying my prayers, drinking warm water with lemon and then my Super Elixir, I take my dog on a long walk to get some fresh air and to take in nature. I find it so soothing and it's a source of inspiration for me.
10:00 am 
I make myself a coffee, apply a skin mask, listen to a podcast and do some stretching. Sunday is my day for masking everything - my skin, my hair, my body. I apply them in the morning and keep them on all day. (Read my masking secrets here).
12:00 pm
I connect with friends & family over the phone with longer conversations than I'm able to have during the busy week.
2:00pm 
Meal prep for the week. Lately I'm into cooking plant-based soups, roasting vegetables, as well as fresh fish and big salads so that I can easily pull from the fridge during the week. Taking this time on a Sunday to think about my nutrition really helps me feel nourished and satisfied while I eat a quick lunch in between meetings during the week. I'm super into broccoli right now and I've been making my own veggie burgers with them. Recipe coming soon!
4:00pm
Creative time. I've always been inspired by visuals, so I love to look through my magazines for inspiration and to help bring to life or visualize a project I'm working on. Everything from the makeup, the models, the set design, the storytelling - it all allows my mind to dream my ideas into reality. I create mood boards for each project or idea I have.
5:00pm
I love to have an early dinner on Sundays. Grilled or roasted chicken, big salads and lots of roasted veggies like eggplant, carrots and cauliflower are family favorites.
7:00pm
I plan my outfits for the week. I've always loved to express my creativity through fashion (which is my professional background, I was in the editorial world for many years working in fashion and beauty). I lay out the clothes and accessories, and even think about my makeup looks. Then I do my nightly skincare routine (read all the details here). If I have some time I'll watch some lessons on Masterclass.com.
I have such a thirst for knowledge, I'm always learning & curious. I think staying curious is the secret to staying young at heart.
8:00pm
To unwind and relax before bed, I take a shower and add some drops of eucalyptus essential oil to the floor of the shower. The steam then creates a diffuser-like effect, its incredible. I try to finish the shower with a blast of cold water to really boost circulation. l then add a few drops of essential oils to my pillows and I make a cup of WelleCo Sleep Tea - its so calming. I like to use my palo santo sticks to also really create a soothing, calm experience which signals that its time to unwind and get into bed. I say my prayers and also do a brief meditation.
Lastly before bed I apply a few drops of Dr. Sebagh Rose De Vie Serum to my face, chest and hands and to really seal in all my skincare for the night's repair.
I keep the bottle on my nightstand because its my all time favorite.
I love to visualize a successful week ahead! xx