How To Wake Up Tired Eyes - ASAP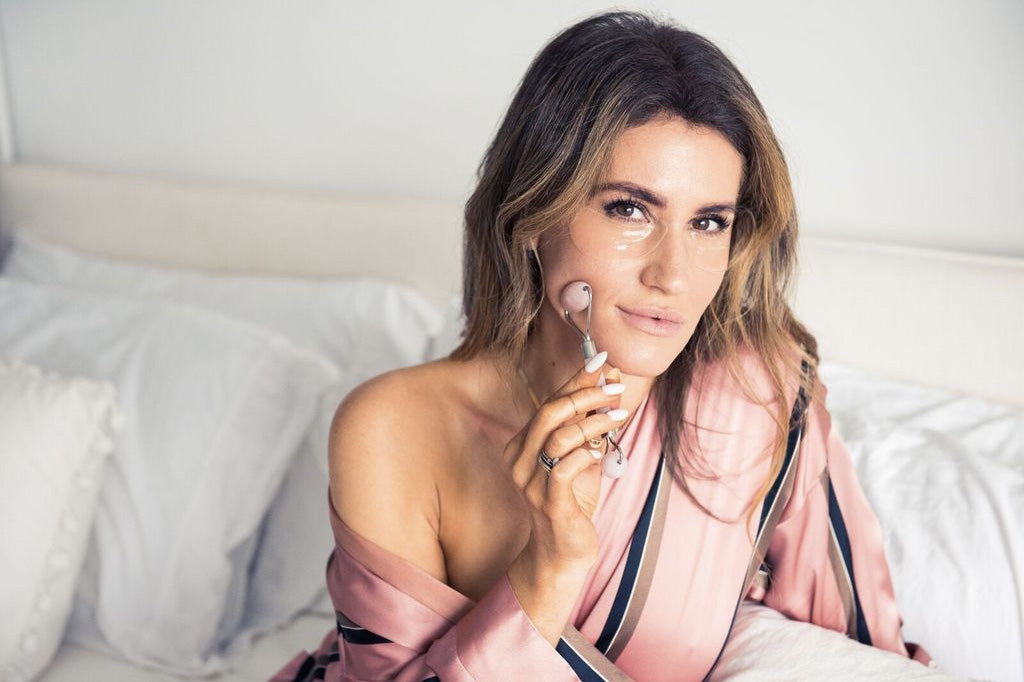 It's no secret that travel, long work days, and staying up late can really take a toll on your appearance. That's because some of the most common causes for dark circles and puffy eyes are dehydration, fatigue, and water retention. When this becomes too much for your usual skincare and wellness routine to tackle, that's where our team can step in! 

If your skin and eyes have been looking lacklustre lately, read on. Our Creative Director, Celene Gee, shares a foolproof process for reawakening your complexion using smart beauty tools and skincare products you can find at geebeauty.com
Step 1 — Cool Your Tools
Before you start applying product, Celene recommends using a beauty tool such as a jade roller, gua sha massage scraper, or the new Gee Beauty 24K Gold Beauty Tech Bar to manually decrease inflammation and get the blood flowing in your face and eye area. This will help reduce the water retention that can lead to puffy eyes and bloated skin. The key to making this first step extra effective? Celene recommends keeping your tools in the fridge for an added cooling and calming effect. Be sure to use a facial oil or serum to help them glide across your skin without any pulling. 
Step 2 — Exfoliate
Before masking, Celene recommends exfoliating so the product can penetrate your skin more effectively. Exfoliating your skin will remove any dead cells and help to open your pores so the mask ingredients can really get to work. This is a pro-tip you can incorporate any time you're masking. "I love Dr. Barbara Sturm's Facial Scrub because it is gentle yet effective."
Step 3 — Use a Mask
There are so many different kinds of masks, but sheet masks in particular, says Celene, are especially invigorating and can help get rid of under eye bags. Start with a skin brightening formula like the Colbert MD Illumino Anti-Aging Brightening Mask and follow with the best firming eye mask, like the Joanna Vargas Bright Eye Hydrating Mask. This mask specifically moisturizes and tones the delicate eye area to banish under eye bags. If you'd like, you can use your chilled beauty tools on top of your masks to help the ingredients skin into your skin even further. 
Step 4 — Seal in Moisture
To seal in the supple skin effect of the masks, spritz your entire face with a hydrating product like Tata Harper Hydrating Floral Essence. Next you'll want to fortify the eye area with a brightening product, like Goldfaden MD's Bright Eyes. It's Celene's best recommendation for an eye-opening boost - in fact, she won't leave home without it! 
Step 5 — Amplify Your Glow
The finishing touch? "Add Gee Beauty Afterglow Blush to bring life and colour to your skin," Celene says. It will keep your skin looking dewy and awake all day long.
And don't forget to hydrate, hydrate, hydrate - drinking water is the best pro-tip!