Multi-Gen Beauty: The Gee Woman Share Their Skin Secrets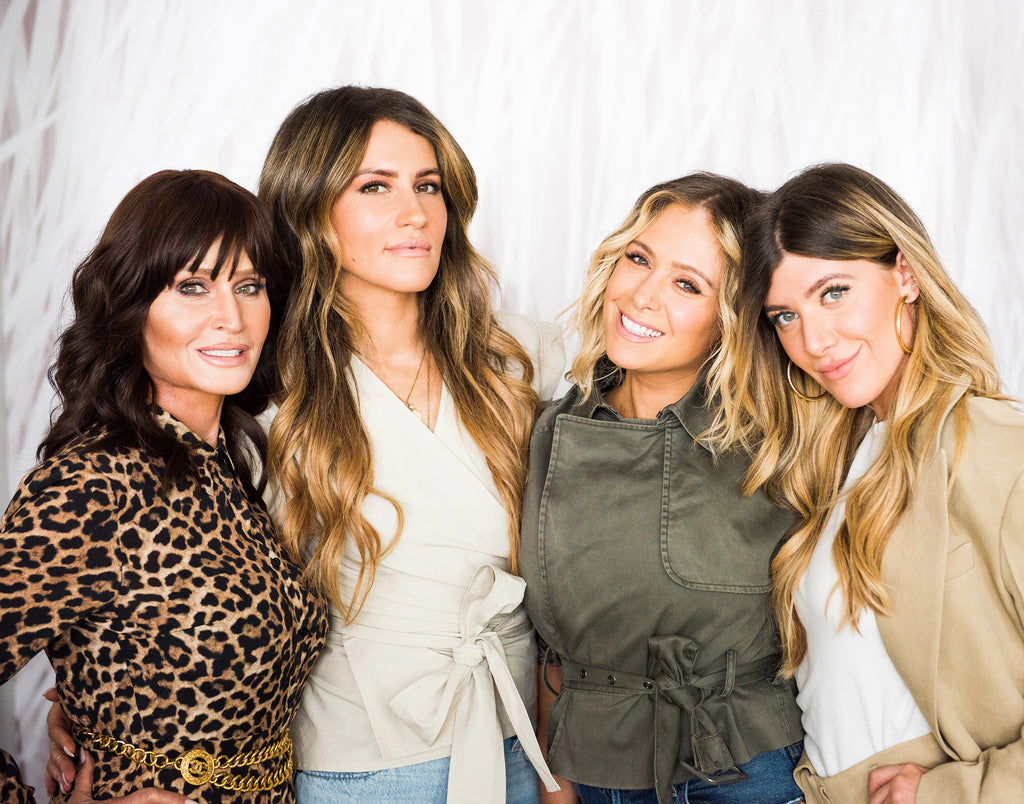 Driven by results, the Gee woman are impacting beauty within each generation. They are sharing their beauty secrets to help you achieve your best skin now... and for the future.
Miriam Gee
THE LUXURY OF ADVANCED INGREDIENTS + TREATMENTS
 "Taking the time to invest in my skin and my self care allows me to see advanced results. Spending a moment stimulating my skin with invigorating massage + my favorite Dr. Sebagh Platinum Gold Elixir gives a standout glow."- Miriam Gee
 
The Platinum Gold Elixir
leaves Miriam's skin with a noticeable golden radiance pigment.  This product is best used to tighten, firm and lift with the latest nano-technology and 24k gold. Compact with powerful hyaluronic acid hydrating complex and anti-ageing peptides to regenerate collagen fibres. A luxurious serum that is said to be "good as gold."
 Natalie and Celene Gee
COMMITMENT IS KEY
"Now that I know what works for my skin, I stick to it, and keep it simple to suit my lifestyle. Gentle ingredients go farther for me right now, like
 

Shani Darden Texture Reform." - Natalie Gee
Natalie has found optimal results in her skincare regimen with the gently active ingredients of Shani Darden Texture Reform. The award-winning all-in-one serum is gentle enough for sensitive skin while addressing all skin concerns from texture and tone, to blemishes and redness. 
Committing to your skin is one of the best investments you can make for you present self, and your future self.  
 "Because I travel frequently, it's important to keep my skin super refreshed and hydrated. My Gua Sha tool is always with me, and I'll
book
 either a Medi Multi Hydra facial or an Age/Less micro-needling session when my skin needs a serious boost." - Celene Gee
In-between treatments, Celene enjoys her Gua Sha tool for an at-home massage. 
As a frequent traveler, it is important for Celene to commit to a regular skin treatment routine. The Medi Multi Facial infuses a custom blend of anti-oxidants, active serums, and hyaluronic acid for intense hydration. The Gee's consistently aim for skin renewing benefits and the Age/Less micro-needling session is the ultimate skin boost for anti-aging! The firming "facial-lift" treatment features micro-needling and simulates cell regeneration, for lifted-younger looking skin.
 Stephanie Gee
 EXPERIMENT, EDUCATE + ENJOY
 "As I watch my skin change and evolve, I'm learning what it likes and what it doesn't. I've learned that prevention + protection is the most important skin lesson for me right now, so I use SkinCeuticals Phloretin CF vitamin C serum every morning." – Stephanie Gee
Starting your day with Vitamin C should be like pouring a cup of coffee in the morning. The power of
SkinCeuticals Phloretin CF
combines patented combination of phloretin, pure Vitamin C, and ferulic acid. An advanced antioxidant and a shield to protect your skin from environmental stress induced by UVA, UVB, and pollution. Vitamin C for the skin gives noticeable results of a brighter complexion, reducing dullness.