Our Skin Therapists' best skincare recommendation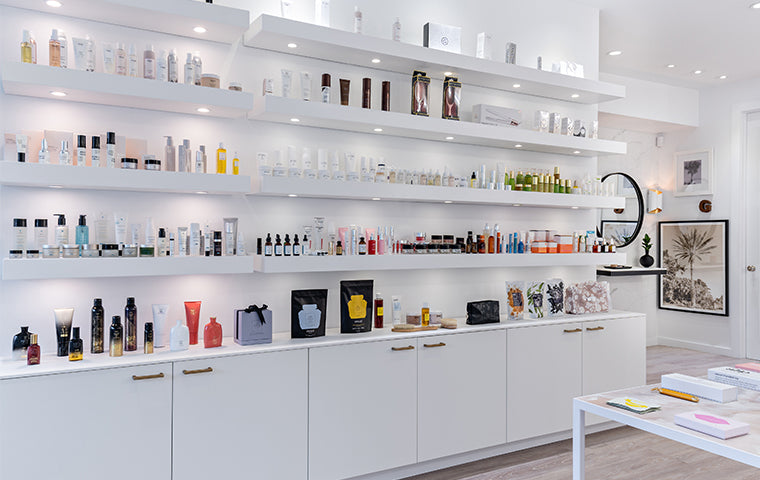 Our highly-skilled & world-class skin therapists share their best skincare recommendations.

 Kennia Saffer, Senior Skin Therapists
It's truly a 'green juice' for the skin and works beautifully on all skin types!
"It's no secret that I love a good glow and who does a glow better than Joanna Vargas? One of my favorite products is the Daily Serum, especially sensitive skin like my own! Contains nourishing antioxidants, vitamins and Hyaluronic Acid to protect the skin against aging effects from the sun and environmental pollutants."
-Kennia Saffer
Dayra Diaz, Senior Skin Therapist 
A unique formulation of pure hyaluronic acid, proxylane™, and botanical extracts of licorice root and purple rice to support skin's hyaluronic acid levels and deliver surface hydration.  
"I love to educate my clients on how to prevent aging on the lips. My go-to cocktail to prevent aging to the lips and mouth is to apply 2 drops SkinCeuticals HA Intensifier to dry lips, then, layer the Gee Beauty Smoothing Lip Balm. This combination amplifies our natural hyaluronic acid levels making the lips smooth, beautiful and plump."
-Dayra Diaz
It can be worn alone or over lip color for a dewy, more youthful-looking pout!
Our gorgeous textured Smoothing Lip Balm contains Vitamin E, to hydrate and help repair and nurture lips. This lip balm transforms the lips to a new level of softness, smoothness and suppleness. 

Anna Perez, Medi-Beauty Manager - Toronto
Powerhouse ingredients like Garden Crest Sprout Extract, and Purslane, are just a few active ingredients to help diminish dark spots.
"Bright and glowing skin is something I, along with my clients, are always striving for. Before I recommend a product to my clients, I personally try and test it to see it's results. The Dr. Barbara Sturm Brightening Serum continues to prove its power with anti-inflammatory properties like Ginseng Root Extract, which
 breaks down stubborn pigmentation for younger looking skin!"
Dr. Barbara Sturm Brightening Serum
Jessica Torres, Medi-Beauty Manager - Toronto
Packed with active antioxidants and anti-inflammatory ingredients to nourish and rejuvenate the skin. Consider it a cocktail for the skin!
 "
Dr. Barbara Sturm Super Anti-Aging Serum
is my 'go-to' in the treatment room to visibly enhance results and boost hydration. Expert tip: apply a generous amount on the eyes and lips for added anti-aging results!"
- Jessica Torres
Dr. Barbra Sturm Super Anti-Aging Serum
Carol Lupifieri, Senior Skin Therapist
Perfect for AM or PM use. Aloe Vera and Chamomile supplies intensive moisture and calms the skin. Purslane, the key active ingredient used in this range by Dr. Barbara Sturm, activates the skin's own anti-oxidant system.
"I love recommending customized skincare routines to my clients. I always make sure the routine has a balance of exfoliation, hydration, and protection. One of the products I love to recommend is the Dr. Barbara Sturm Face Mask 1-2 times a week for added glow and brightening results!"

Francine Di Lorenzo, Senior Medical Aesthetician - Toronto
Phloretin CF will reduce pigmentation, protect against skin cancer and lessen the risk of sunburns, all while rebuilding collagen and elastin.
"The SkinCeuticals Phloretin CF is a must-have product I recommend to all of my clients. This oil-free vitamin C is one of nature's most powerful ingredients to repair and prevent damage on the skin resulting in an even-toned, glowing complexion!"
-Francine Di Lorenzo

Leda Cerkozi, Senior Medical Aesthetician - Toronto
The worlds purest medical-grade ingredients to slow the aging process. I
ncluding the famous "Youth Molecule."
"My daily motivation is to make my clients feel gorgeous and youthful! My absolute favourite product is the Supreme Maintenance by Dr. Sebagh
. This powerful anti-aging serum has the highest concentration of active ingredients on the market. Truly an all-in-one product!" 
-Leda Cerkozi
Asia DeFouw, 

Senior Medical Aesthetician - Toronto


Lactic acid gently exfoliate, L-ascorbic acid protects the skin from environmental stressors, and kojic acid tones and effectively lightens hyperpigmentation.
"I love to incorporate results-driven technology into luxury treatments, making my clients feel empowered and beautiful, from the inside out. I love the Dr. Dennis Gross IPL Dark Spot for it's highly effective results in correcting dark spots. This serum diminishes pigment in the skin within 8 weeks of daily use. The results I've seen in my clients skin continues to impress me!"-Asia DeFouw
IPL Dark Spot Correcting Serum  
Have a skin or beauty question?
Tune into our IG, this Friday November 8th to ask the Medi-Beauty providers anything! Xx