@Rachel_Fitness: 5 Things I Do Daily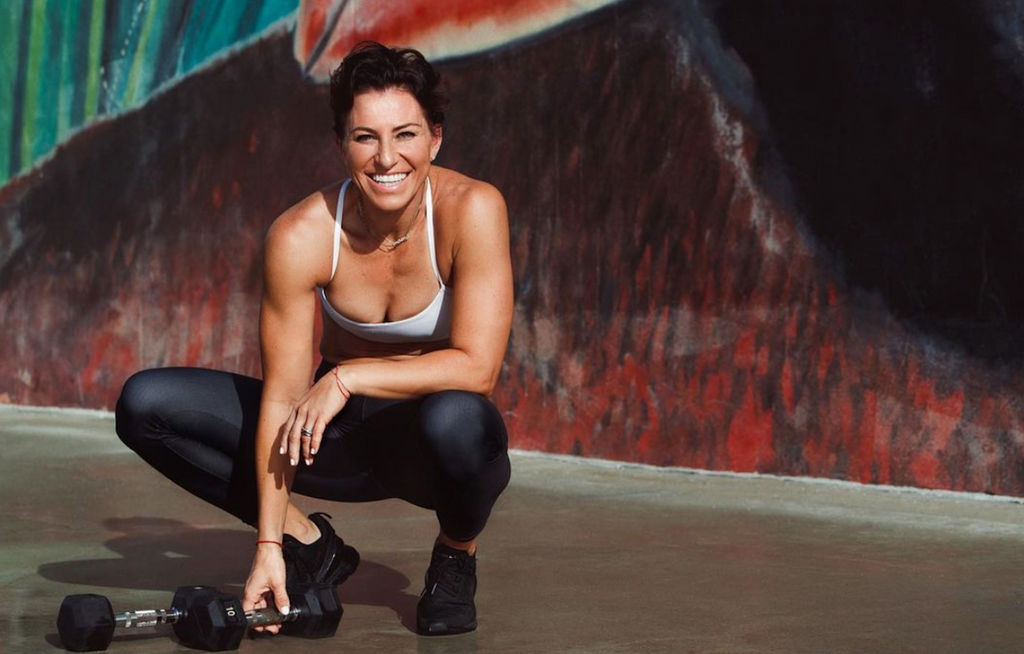 Meet Rachel Robinson
Fitness Expert, Founder of Rachel Fitness, Barry's Bootcamp master trainer, + Natalie Gee's wife, Rachel shares the 5 things she incorporates into every day that help her stay balanced, energized, and focused.
"I try to apply these principles to everything I'm doing"
1. Consistency is key: think about daily workouts and movement. I believe that 30 mins a day is what we all need. Try to incorporate any kind of movement into your day.
2. I try to have a good relationship with food. I enjoy it but don't tie my emotions into it. I eat everything in small portions, and when I'm done eating I get up from the table - I don't linger and eat more than I really need to.
3. When it comes to beauty, I always stick to my signature look: hydrated, glowing skin. I love Gee Beauty Mineral Sheer Tint, a pinky-nude lipstick like A Gee Thing, and consistent brow tints by my wife. I have super dry skin, so I'm always exfoliating and using rich face creams to nourish and comfort my skin.
Shop my makeup + skincare essentials
 

here

.

4. Get to bed early! I aim to go to sleep when our kids go to sleep.

5. I try to have fun everyday, and take every opportunity to have fun: going to the park with the kids, walking the dogs, a great song during a workout, cooking dinner, bath time - I thrive on joy.
Here are 5 at-home moves you can do to stay active at home:
1 min squats
1 min push ups
1 min burpees
1 min jumping jacks
1 min sit ups
*Always consult your doctor when starting a new fitness regimen.
Work out with me! Follow along for daily workout inspiration
 

here.