Spring Cleaning: Declutter Your Vanity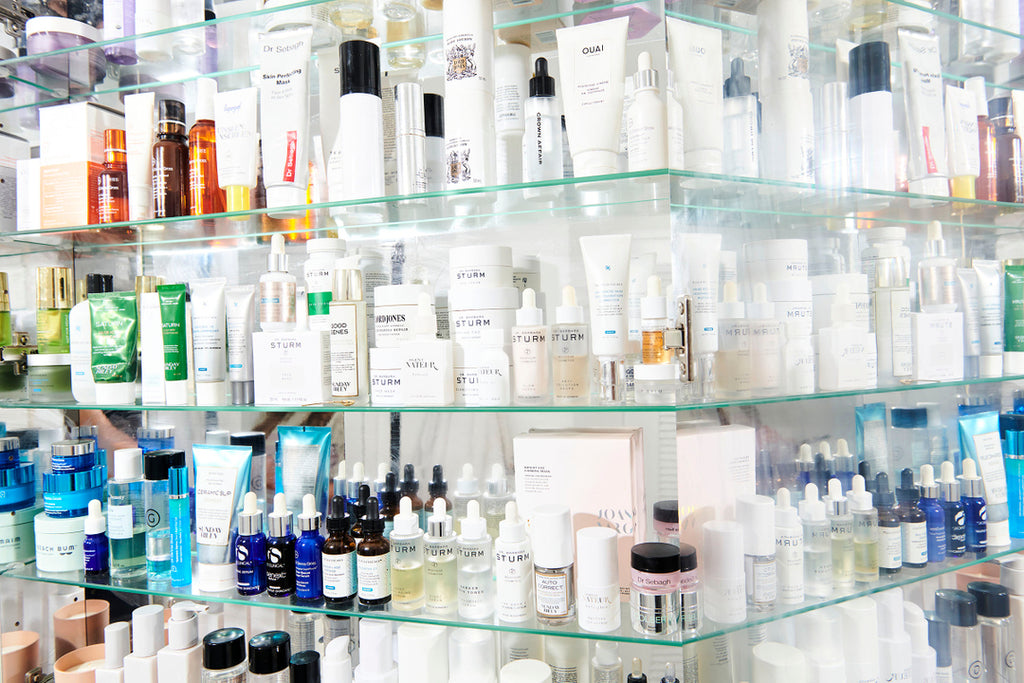 With spring just around the corner, it's time to edit your essentials to just what you will need to take you into the new season. No strangers to overpacked top shelves, we have compiled a list of questions to ask yourself and tips to ensure a well curated vanity.
As you edit, ask yourself...
Does this work?
If you have not seen a difference after 3-6 months of use, the product could very well just not be right for you. But just because it's not working for you doesn't mean it won't work for someone else. Give it to a friend or donate it!
Is it expired?
Your products will almost always say on the bottle or box how long the product is good for. Generally products last 6-12 months after opening, but less time if the product is natural or organic. Look for the open jar icon, the number in the middle is how many months your product is good for after opening.
Do I enjoy using it?
Your skincare ritual should have at least 1 or 2 skin 'treats' - something that you look forward to using like a sheet mask, or a tech device that will enhance your products and encourage you to use them. Remember, it only works if you're consistent with it. 


Tips For Organizing
Arrange like products together for easy access and navigation. Grouping all moisturizers, serums, eye creams, etc together will help you visualize what you already have enough of and ensure a smooth routine. 
Have Q-tips, cotton pads, hair ties, face wipes, and other accessories in small containers in your cabinet or drawer to stay organized and for easy access to apply your regimen effectively. 
Store products away from direct sunlight as this can alter the effects of an ingredient. 
Store all of your smaller sizes of product and travel skincare separately so that you're ready to go in a flash.