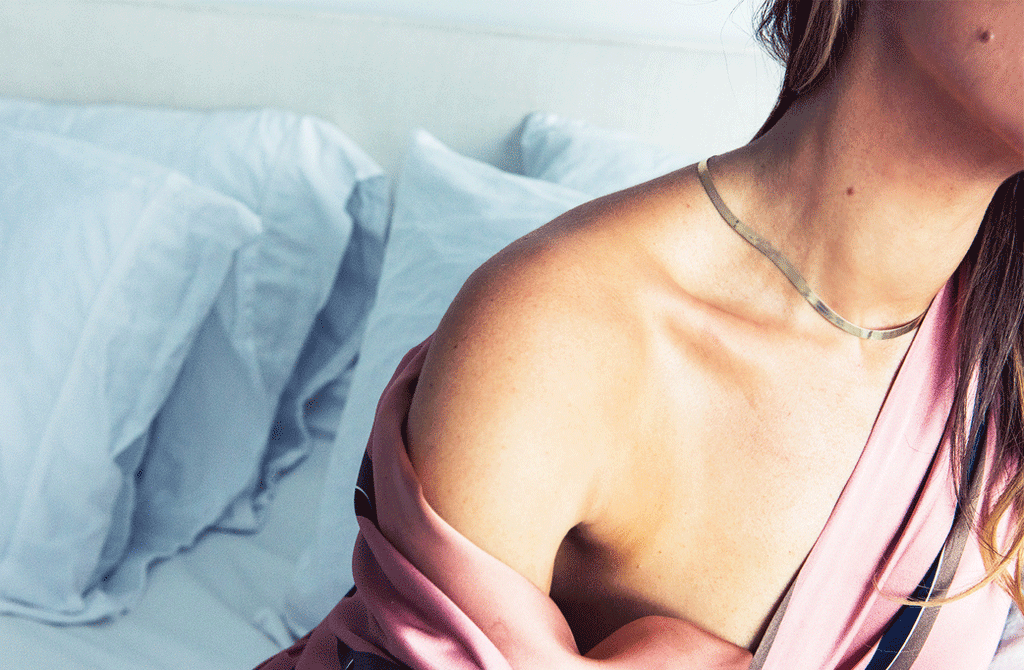 Summer is about naturally-glowing skin, softly sun-kissed highlights, warm temperatures and golden skin. With that can often come a sunburn (or two), congested skin or dry hair. These are just a few of the things that come with the warmer weather. To keep you gorgeous, we've rounded up our favourite tips and products to soothe, smooth and nourish.
Sunburn Rescue 
A sunburn occurs when the skin has been damaged by UV rays. A high-quality sunscreen can help prevent this, but sometimes it's just unavoidable and we get that.
Luckily we have seen it all and can recommend to you our best tips for healing a sunburn. 
At-Home Treatment
For an at-home sunburn treatment, purchase a small aloe plant from your local grocery store. Aloe vera has long been used topically for its soothing and healing properties. Cut open a stem from your plant and apply the inner gel directly to the sunburned skin. Continue this process as much as needed.
From The Treatment Room
When your face has received a little too much sun, book our Intraceuticals Oxygen facial to soothe, hydrate and help repair the skin. This world-renowned treatment simultaneously infuses hyperbaric oxygen and a skin-loving hyaluronic acid cocktail into the deeper layers of the skin to repair your sun damage. As with all treatments at Gee Beauty, we can customize it to your unique needs! 
Products
While you have a sunburn, it's important to focus your skincare regimen around calming and hydrating products. Stay away from anything active while you have a sunburn and instead swap active serums out for hydrating serums like hyaluronic acid. Scroll through for a selection of tried and trusted summer skin products!
Dr. Barbara Sturm Calming Serum
An effective concentrate that contains an active, plant-based complex of Cardiospermum, Echium and Sunflower to rebalance and calm irritated skin and help reduce redness and burning. The calming serum strengthens the skin's natural defenses, minimizing the skin's sensitized reaction. Purslane, a key active ingredient used in this range by Dr. Sturm, activates the skin's own anti-oxidant system, calms inflammation and protects sensitive cell membranes against free radical attack. The serum is ideal for rebalancing skin that is stressed as a result of sun exposure.
SkinCeuticals Phyto Corrective Masque
SkinCeuticals Phyto Corrective Masque, $59


Phyto Corrective Masque contains highly-concentrated botanical extracts, a calming dipeptide, and hyaluronic acid to intensively soothe and replenish temporary skin reactivity. This intensive calming facial mask cools on contact, comforts skin sensitivity, and restores natural radiance and smoothness, perfect for sunburned skin. This product has been clinically tested to effectively reduce visual redness and discomfort.
Dr. Barbara Sturm Hyaluronic Ampoules
Dr. Barbara Sturm Hyaluronic Ampoules, $215
A high concentration of hyaluronic acid made up of a combination of long and short chain molecules that interacts with other active ingredients deep within the skin's cells. Long-chain hyaluronic acid provides immediate intensive hydration of the surface layers of the skin, while the short-chain molecules replenish the skin's moisture reservoirs in the deeper layers. This hydrating treatment has an instantly refreshing effect, ideal for sunburned skin and will leave your skin looking visibly healthier and radiant immediately after application. For extra relief, store your ampules in the refrigerator and apply while cold to sunburned skin. 
Dr. Sebagh Rose de Vie Hydrating Mask
Dr. Sebagh Rose De Vie Hydrating Mask, $104
With its innovative texture and advanced treatment benefits, Rose de Vie Hydrating Mask provides intensive hydration and an immediate feeling of wellbeing to the skin. The ingredients work together to regenerate, moisturize and purify the skin, leaving it replenished and radiant. Apply at nighttime in place of moisturizer. The mask will absorb into the skin overnight and deliver intense hydration and relief.