Eating Clean For a Gorgeous Glow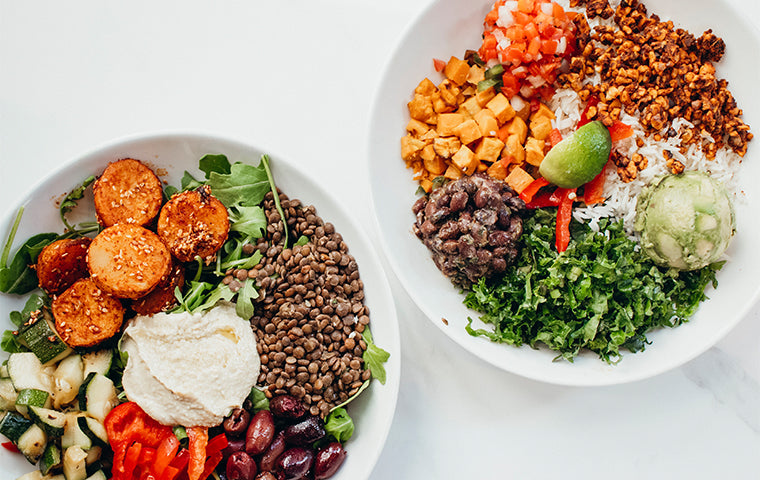 We believe good skin starts with a healthy gut
We're all about a good glow. That's why we are passionate about wellness from within - which means eating a healthy mix of fruits, vegetables and plant-based foods that are as natural as possible in order to feed our bodies with nature's vitamins and super foods. For us its not about "what not to eat" but about incorporating as many nutrient-dense foods as possible, and trying to eat as fresh as possible.
Gee-approved tips for a healthy gut:
Start your morning with a warm cup of water and lemon. Miriam Gee adds Inulin powder to her morning water + lemon, which is a natural, plant-based soluble dietary fibre. Inulin works to promote smooth digestion.

Eat your berries. The darker the better. Berries are packed with skin-loving antioxidants. They're also loaded with fibre, which helps to regulate blood sugar levels. Managing healthy blood sugar levels is vital for skin health. 

Try foods rich in probiotics. Your gut loves naturally fermented foods like yogurt, kefir, sauerkraut, kombucha- and more! 

Eat mindfully. Listen to your body and intuitively navigate wether you are craving or are hungry. A good tip is to drink a full glass of water when you are trying to decipher between cravings and hunger. Chew your food 15-20 times and take deep breaths between bites! 
Add supplements! We are loving the Moon Juice Beauty Dust-  a beautifying adaptogenic blend of Schisandra, Amla, Ashwagandha, Rehmannia, Goji & Pearl that targets stress and is known to combat accelerated aging, help protect from free radicals, and improve skin clarity.

Lastly, opt for nutrient-dense & plant-based alternatives!