Skincare Acids: Which Is Best For You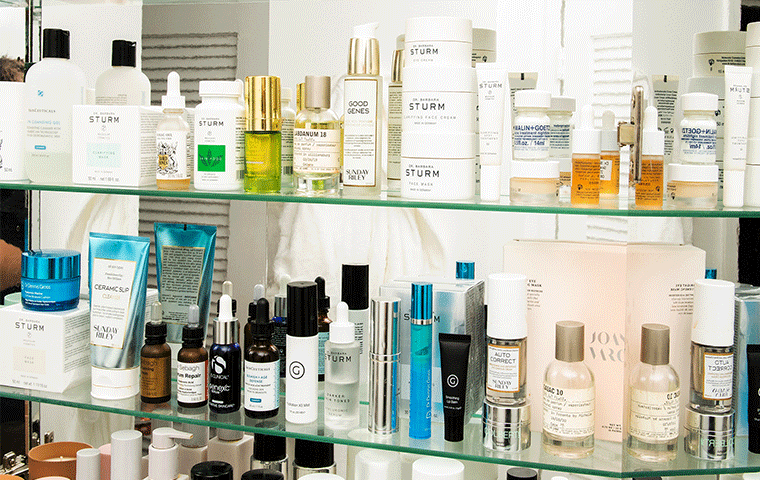 Exfoliating acids, or "actives" as they are often called, are powerhouse skincare ingredients designed to stimulate cell turnover.
This means they digest surface layers of dead skin cells to reveal newer ones underneath, and prompt your skin to produce more natural collagen from your body. The visible results of incorporating acids into your skin regimen can be instant, like more luminous skin and better skin texture.
There are a multitude of active acids that each can target different skin goals, it is best to start off slowly, using only one type once or twice a week, along with a hydrating serum, moisturizer & sunscreen.
Gee Beauty is here to help you find your best acid.
Always consult your doctor + trusted skincare expert before starting acids if you are pregnant or nursing.
Lactic Acid
Lactic Acid is best used to help refine pores, gently exfoliate, smooth texture + to help correct pigmentation. The most gentle of all active acids, plus it's hydrating!
Salicylic Acid 
This acid is best for oily + breakout-prone skin. It actively works to break down excess oil, congestion and bacteria in the skin to clear blemishes and decongest pores. Consult your doctor before use if you are pregnant. 


Glycolic Acid 
Your anti-aging best friend in an acid. Glycolic Acid stimulates and increases cell turnover (essentially regenerating your skin cells) for enhanced collagen production. Improves fine lines, wrinkles and enhances natural glow.
Retinoic Acid aka Retinol
Retinol, also known as vitamin A, is used best for scarring, pigmentation, uneven texture, wrinkles and brightening. The strongest acid of the family but can be easily adapted to. With Retinol, it is best to condition the skin with small percentages of Retinol in conjunction with the daily use of Vitamin C and sun protection to protect the newly exfoliated skin. Opt for a gentler formulation of Retinol, like the Shani Darden line. Her texture and retinol reform products are incredibly gentle, yet active. Another tip can be mixing your retinol with your nightly face cream! Consult your doctor before use if you are pregnant. 
Azelaic Acid
Azelaic Acid can be best used for those who have skin concerns of redness, acne and rosacea because it does contain anti-inflammatory properties while also stimulating cell turnover and exfoliating the skin to reveal a brighter complexion. It's also suitable for treating hyperpigmentation and melasma. For those with sensitive skin, we recommend a lighter, more gentler mask like the Dr. Sebagh Deep Exfoliating Mask For Sensitive Skin.
Gee Tried & Trusted: