Gee-Approved Road Trip Essentials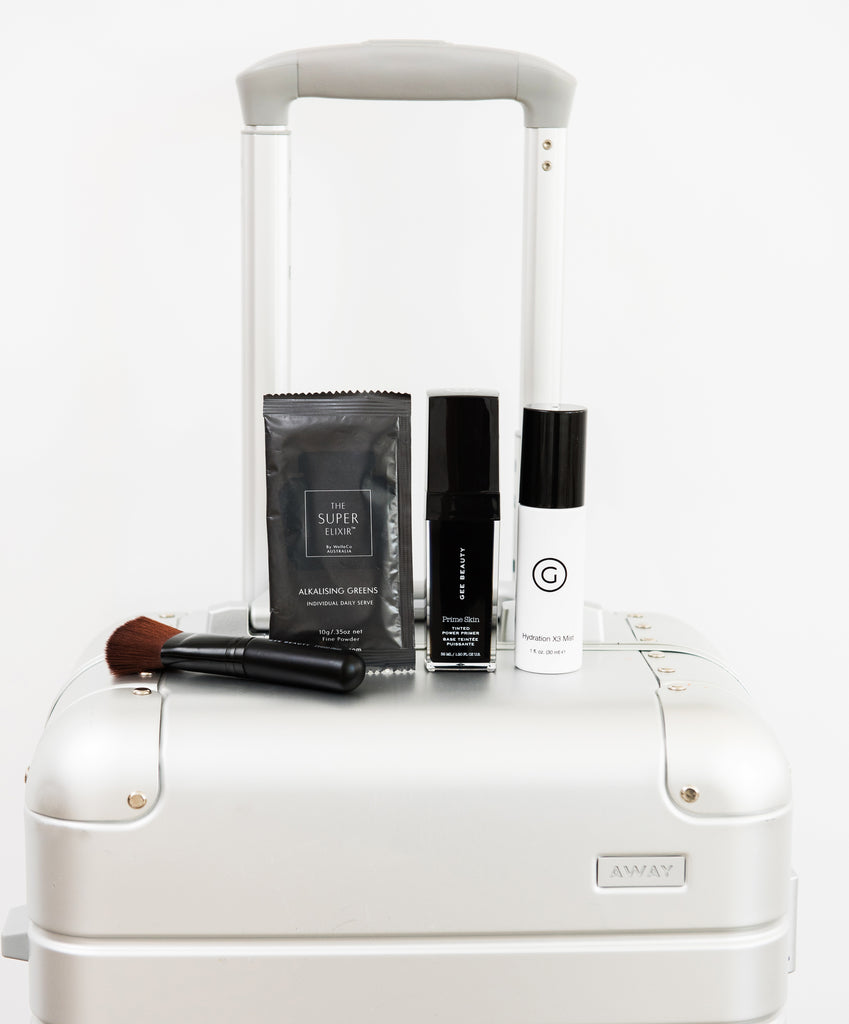 Are We There Yet? That familiar phrase is back! Summer is here and the vibes are good. We're sharing our favorite road-trip hacks (and snacks) to help make the ride smooth and enjoyable, plus our favorite beauty products to pack to hydrate, smooth, soothe and protect along the way.
Keep reading for our Gee-approved road trip essentials.
What We're Packing
What We're Snacking On
Always stay hydrated all throughout your travel. Try adding slices of lemon, lime or orange for a citrusy, refreshing taste. We also love enhancing our water with fresh mint and/or sliced cucumber for a fresh, clean taste. Need some inspo?

 

Check out our wellness water boosters

 

here.

Cut up fruit in a container is great for grab-and-go and ensures you're getting the important benefits and nutrients.
What We're Doing
Download an audiobook beforehand. Especially on a solo road trip, an audiobook can make the perfect companion. 
Fun car games, podcasts and playlists are always a hit, especially when you're travelling with kids!

 

Listen to our Gee Beauty playlists

 

here.
Bring a book and a note pad. Travel is an amazing opportunity to explore, be inspired and have new experiences!
Shop our Travel Essentials
 

here.