Ingredient Spotlight: Vitamin C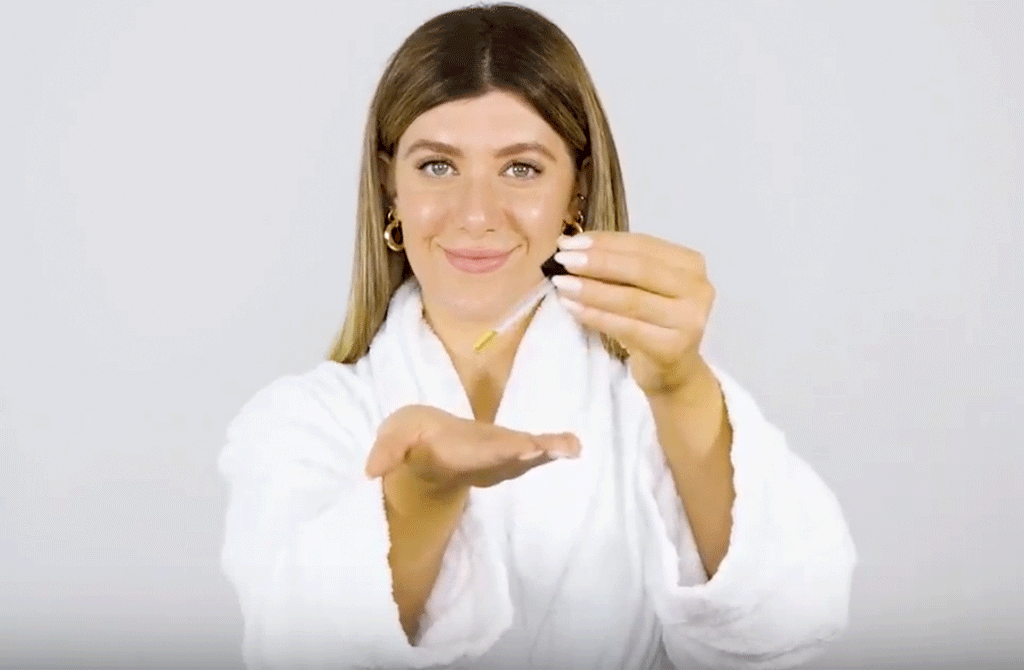 Vitamin C is a powerful antioxidant that stimulates collagen production and helps to reduce signs of aging by preventing and repairing the damage done by environmental stressors like free radicals. It is the only antioxidant that can actually reverse damage while simultaneously preventing damage to the skin. It can help diminish discolouration and dark spots in the skin, and overall brighten the skin's complexion.
Vitamin C to the skin is equivalent to kale for the body - it is nutrient dense, cell regenerating, and anti-aging all-in-one. Vitamin C helps keep the overall condition of the skin healthy and is the first product we recommend to anyone who wants to take care of their skin health. However not all vitamin C serums are created equally and there is definitely not one vitamin C that fits all skin.
So, we have compiled a list of our favourites - all tried, tested, and trusted by the Gee Women!
This serum has been an industry standard since it arrived on the market in 2005. While only 14 years old, this product is backed by 40 years of scientific research by leading dermatologists Dr. Pinnell who created the successful combination of 15% pure vitamin C (L-ascorbic acid), 1% vitamin E (alpha tocopherol), and 0.5% ferulic acid. This combination is ideal for mature and dry skin types as the vitamin E is very nourishing to the skin. However, vitamin E is not suited for all skin-types so if you tend to be on the oily side, we recommend SkinCeuticals Phloretin CF.
Shop SkinCeuticals Phloretin CF
A powerful antioxidant that combines a combination of 2% phloretin, 10% pure vitamin C, and 0.5% ferulic acid. Phloretin CF shields skin from damaging free radicals while it simultaneously diminishes discoloration and pigmentation. Skin will be firmer and brighter! This formulation is ideal for oily skin types and for anyone looking to address discoloration, pigmentation, and brightness.
This one is our pick for sensitive skin. Serum 10 neutralizes free radicals, defends against environmental damage, and helps prevent the appearance of accelerated aging. This formulation contains a lower percentage of l-ascorbic acid (10%) than CE Ferulic which makes it ideal for sensitive and hyper-reactive skin types.
Shop Dr. Sebagh Pure Vitamin C Powder
A 15% vitamin C powder best mixed into a serum or moisturizer. This is a non-traditional option for those looking for a different application of vitamin C. This is the highest concentration of vitamin C and can also be used as a spot treatment for pigmentation overnight.
Shop Dr. Dennis Gross C+ Collagen Brighten + Firm Serum
This fast-absorbing gel-serum is packed with vitamin C and collagen amino acids to fuel cells for accelerated improvements and imperfections like dullness, dark spots, rough texture, and fine lines. This vitamin C is ideal for those looking for an instant radiance and firmness in their skin. 
Shop Sunday Riley CEO Vitamin C Serum
A highly-potent, fast-absorbing serum infused with 15% THD ascorbate, a derivative of vitamin C, to fight the look of dullness, dark spots, and discolouration, while instantly increasing brightness, radiance, and luminosity. This brightening serum also helps to reduce pore size and is an ideal choice for combination skin.
How To Apply
For best results, apply 4-5 drops into the palm of your hand and press the serum into the face, neck, décolleté, and back of the hands. 
At Gee Beauty we offer an edited collection of result-driven serums with vitamin C, as well as other products that contain this necessary ingredient. Click here to shop our full collection of vitamin C products!