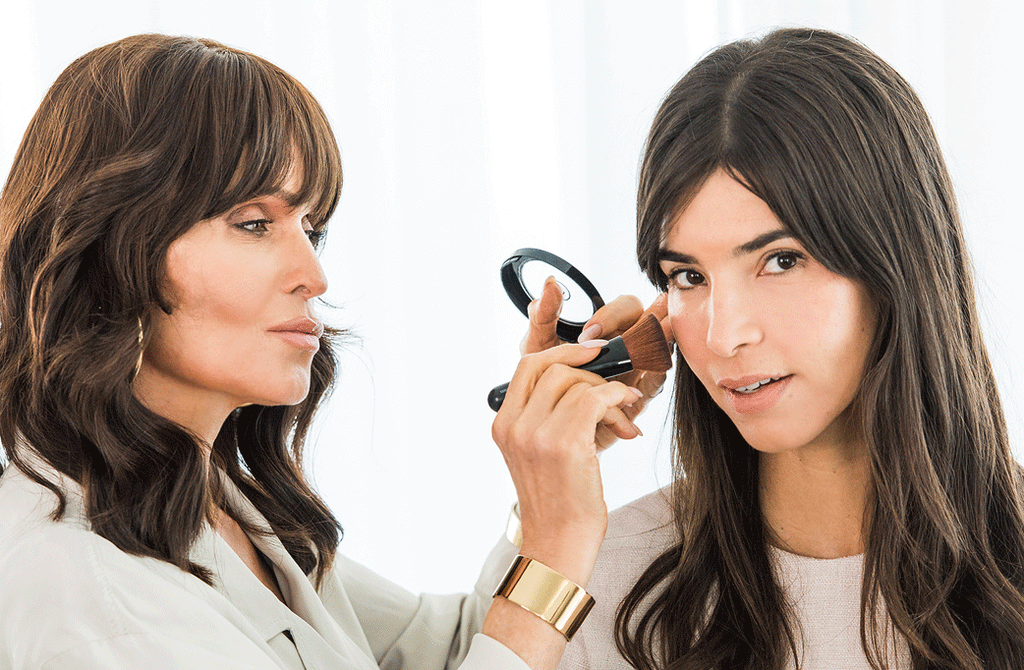 "I've been a makeup artist for almost 30 years. Along the way I've crafted some signature tricks that I love to share with my clients!" - Miriam Gee
Miriam began her career as a self-taught makeup artist, eventually working her way up in the fashion and beauty editorial world as an artist on set alongside some of Canada's most talented photographers. While Miriam would work her makeup magic on the beautiful models, she would offer to shape their eyebrows as a way to further enhance their features and highlight their natural attributes. During this time in the early 90's, "getting your brows done" was not THE essential beauty treatment it has since become. From this early point in her career in beauty, Miriam always recognized the importance of highlighting your unique features.
Here Miriam has listed her signature tricks for highlighting your unique features. 
Eyes
To bring out your eye colour, Miriam suggests using a pencil with gold tones along the lower lash line. We love our Baroque SuperWear Gel Eyeliner, which is a gold tone with a hint of green. This will add definition and dimension without bringing the eye down. Use the Crease & Define Brush to smudge the eyeliner in for a soft finish. 
Shop Gee Beauty Baroque Gel Eyeliner
Highlight
Adding a soft highlight in small but key points on the face creates subtle illumination without overdoing it. Using the Blender Brush, apply a light sweeping of Powder Illuminator 02 on the outer brow bone, the centre of the eyelid, on the inner corner of the eye, on the top of the cheekbone, down the centre of the nose and on the cupid's bow. Apply highlight to these key points will ensure a soft, gorgeous, totally natural-looking highlight when natural light hits the face. 
Shop Gee Beauty Powder Illuminator 02
Contour
"I've always loved to contour!" says Miriam. Playing with light and shadow to create more dimension and structure on the face can really further emphasize your unique features. While contouring can seem overwhelming when you're first trying it out, Miriam recommends using a deep rosy colour for a less-intimidating way to contour. Apply Blushbeam Cheek Colour Stick in the hollows of the cheeks or just under the cheekbone. This is like a two-in-one blush and contour stick that is sheer enough for you to blend until the desired effect is achieved. 
Shop Gee Beauty Blushbeam Cheek Color Stick
Click Here to book in for our Secrets From The Chair makeup lesson with one of our talented Gee Beauty Makeup Artists. Like your own personalized Masterclass, we will teach you our secrets customized to give you your own signature look.