Natalie Gee's White Smile Secret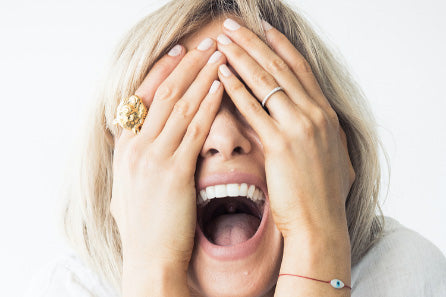 Since discovering the chic toothpaste brand 4 years ago, Natalie has sworn by the super-effective Marvis Whitening Toothpaste. Its sharp flavor of cool mint leaves a lasting freshness, while its effective formula leaves a lasting brightness. 
"It's like a facial for your teeth!" says Natalie. 
Made in Florence, Italy, the luxury toothpaste elevates your brushing experience with chic packaging that will elevate any vanity. 
Natalie's other tips for perfecting your smile? Flossing everyday and using her favorite drugstore gem: Crest White Strips.
"An easy and cost-efficient way to boost the brightness of your smile."
Now have confidence in your fresh, cool smile!