What's In Celene Gee's Bag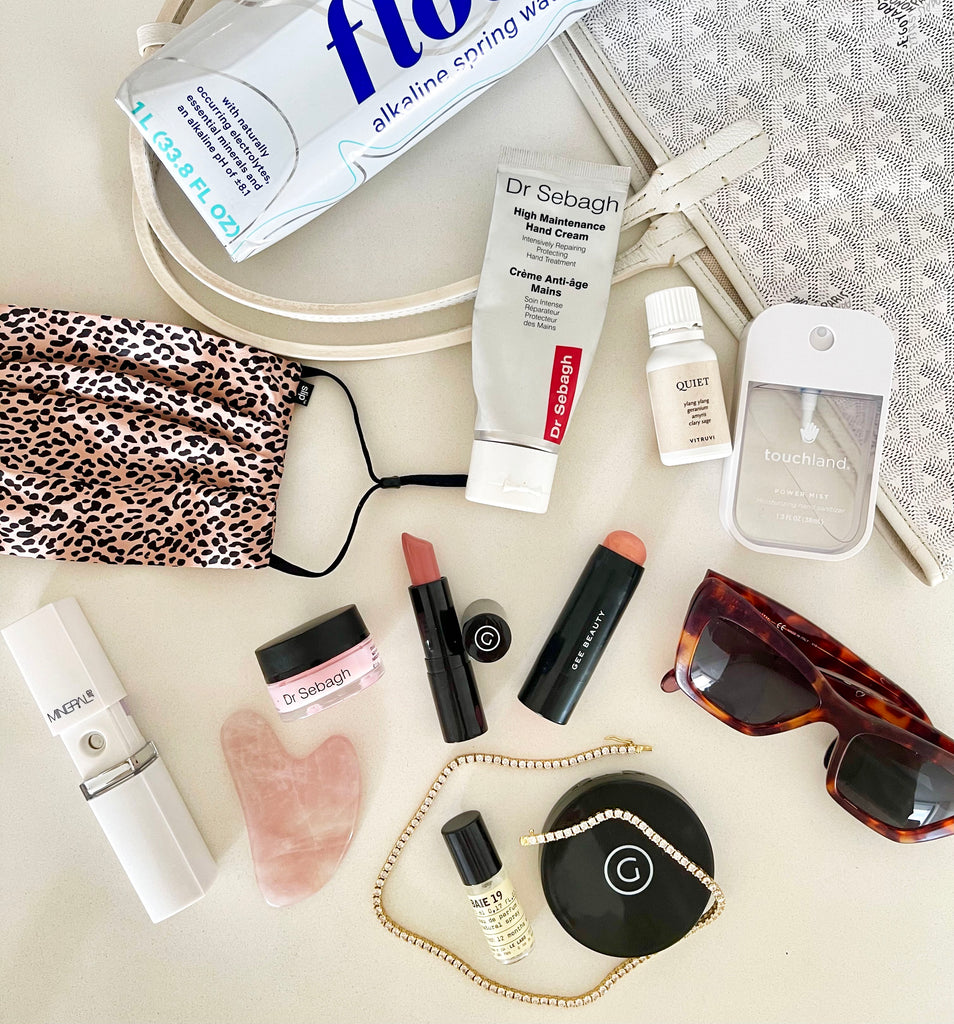 "I'm spilling the contents of my bag! Our bags and what we carry around in them say a lot about us. Some of my necessities include lipstick, a gua sha, essential oils, and headphones."
Read more to see what the things in my bag reveal about me.
What ISN'T in my bag is the real question! The bigger the bag I carry, the more the stuff - obviously! This is how I keep it organized:
Since I am on the go a lot, and can work from anywhere with my laptop and WiFi, I take a lot with me: lipsticks, essential oils, hand sanitizer, AirPods, chargers, Gua Sha, a mask, hand cream... the list goes on. I'm always amazed by people who carry small hand-bags on a daily basis. I seem to need so much stuff!
What I've found to be the most efficient and chic for me is to carry a larger tote day-to-day, and keep a smaller clutch or pouch inside it which generally has my wallet, lipstick (A Gee Thing), sunglasses (newest arrivals from 6 By Gee Beauty), Touchland spray sanitizer, keys etc.. all the smaller items so that I can pull it out of the tote and carry something lighter when I need it quickly. It also helps keep the larger bag more organized.
In the bigger bag I keep my water bottle, beauty products like our Smoothing Lip Balm, Vitruvi essential oils (these are amazing for a moment of calm on the go. I apply a few drops to my wrist or palms and take some deep breaths. It's a game changer - try it), Dr. Sebagh's hand cream, a travel size Le Labo scent like Baie 19, sometimes my laptop, a snack like a banana, and a sweater.
About once a week I take a few minutes and clean out my bag, wipe the items and the bag itself, and edit down anything I don't need or use daily. There's always something random that ends up in my bag each week, like a roll of packing tape if I've been to FedEx, or a Paw Patrol toy from one of my nephews or niece!
Want to learn more about the Gee women's essentials? Natalie Gee is spilling everything she carries around in her bag for a glow that will last all day. Read
 

here.